Garage48 Future of Wood: Rebuild Ukraine
Garage48 Future of Wood: Rebuild Ukraine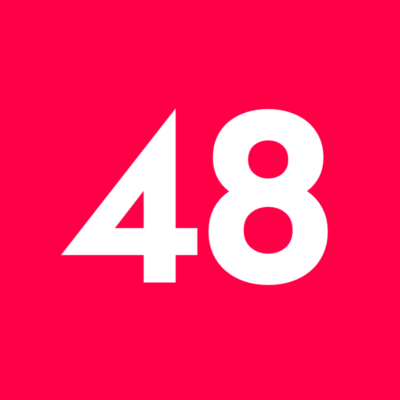 Ukraine has been fighting a war on their home since February 24th. They need our ongoing support now as much as when the invasion began.
We believe that the Future of Wood makeathon can be a place to contribute to this matter. Let's create collaboration between Estonia and Ukraine to build, create and revalue the use of wood, for the purpose of rebuilding Ukraine. World always needs bright ideas to better the industry and the use of its resources.
The event will be held fully onsite in Tallinn and all participants are expected to join us on the spot.
Participants from Ukraine either with full teams or individually, can join the makeathon online and join teams via an online matchmaking event happening before the main event.
The focus topics this year are:
- Modular, circular and climate-neutral construction.
- Technologies for rapid design, engineering and production.
- Smart valorization of biomass in construction and long-lasting products.
- Roll-up, Fold-up, Flip-up, Pack-up - products that fit perfectly into, onto or next to modular buildings.
Read more about the topics under the "Focus topics / Challenges" tab.
Agenda:
Friday, Nov 25th


17:00 - Check-in & snacks


18:00 - Opening remarks


18:30 - Pitching ideas in 90"


19:30 - Refreshment break (if necessary)


19:50 - Pitching ideas in 90"


20:45 - Team formation


22:00 - Teamwork begins!


Saturday, Nov 26th


09:00 - Breakfast. Development continues


10:00 - Checkpoint #1


11:00 - Mentoring round starts


13:00 - Lunch


14:00 - Pitch drill workshop


14:30 - Teamwork continues


18:00 - Checkpoint #2. Development continues


19:00 - Dinner


20:00 - Development continues


Sunday, Nov 27th


09:00 - Breakfast. Development continues


10:00 - Checkpoint #3


11:00 - Pitch drill session #1


13:00 - Lunch


14:00 - Pitch drill session #2


16:00 - Snacks & refreshments


17:30 - Finals.


19:30 - Award ceremony, networking & clean-up


Register for the event:
https://garage48.typeform.com/to/WE4UlIdT
More info:
https://garage48.org/events/garage48-future-of-wood-rebuild-ukraine-2022